Introducing Slingshot's first lightweight, inflatable and packable wing foil board. Take the I-Fly board anywhere in its convenient backpack and bounce off anything without a ding or a scratch.
COMPACT / RIGID / DURABLEÂ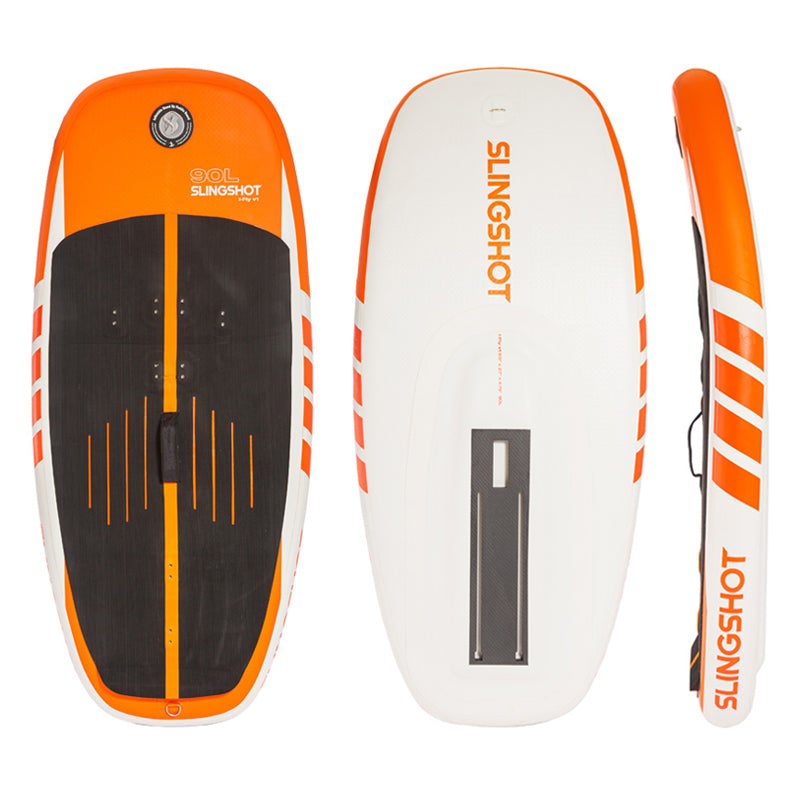 The I-FLY boards, with their higher volumes, are perfectly suited for beginner or intermediate riders that prefer using larger surface area foils. They offer float, stability, and ease of use. Advanced riders, will enjoy the lightweight, yet rigid, feel of the boards and their small travel footprint.
"After 20 minutes on the I-Fly I couldn't wipe the grin off my face.  It blew my expectations away.  The board is so light in the nose that there is no swing weight at all.  When you combine that with how rigid and direct the pumping and carving is due to the big carbon bottom track plate…well I could use this thing every day on a trip and have a total blast.  Not to mention the footstrap inserts helped me pull off all the tricks I've been working on." – Bryan Metcalf-Perez
WHY YOU'LL LOVE IT
 
Large carbon-fiber bottom plate provides the same direct-to-foil feel as a hardboard.

Lightweight and travel friendly.
Footstrap inserts provide for limitless performance.
Top and bottom carry handle for easy transport.
D-Ring on the tail for leash connection.