The DUOTONE Wing Academy App
A unique tool to improve your wingfoil skills in no time!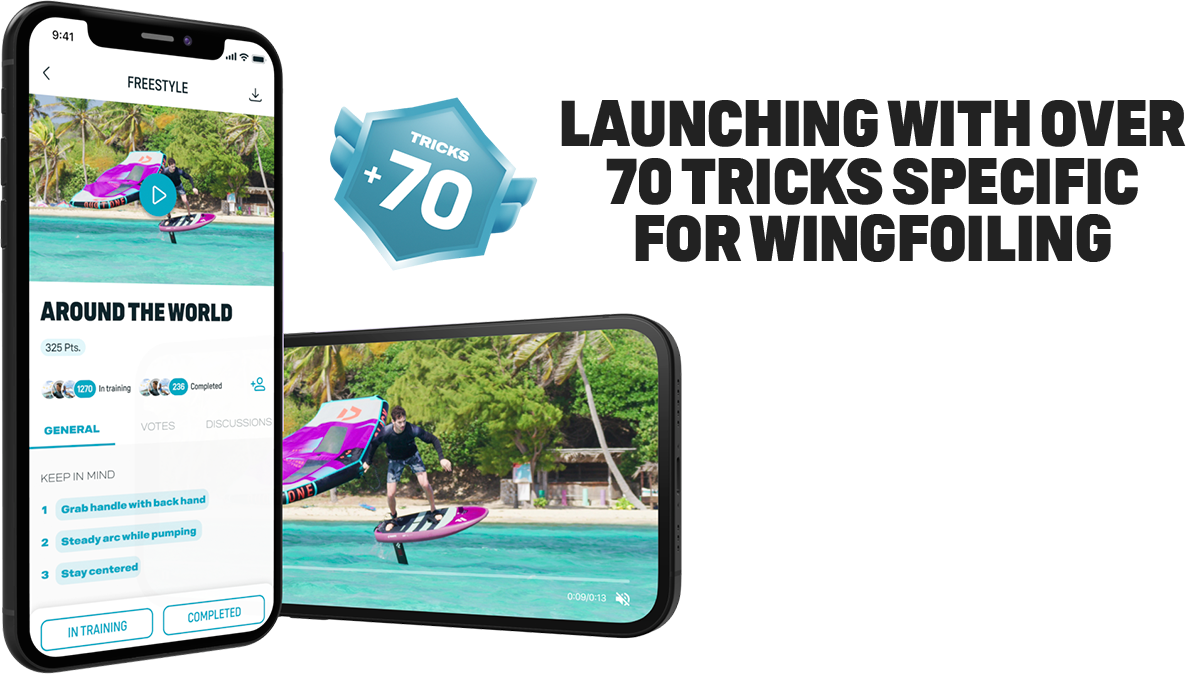 Progression is key! No matter if you are a rookie or a seasoned pro, the Duotone Wing Academy App is your key to level up. Unlock over 70 videos to learn new tricks, share your progress and connect with the wingfoil community.

The all-new stage is where progression happens. Share your tricks as you land them to complete lessons, earn points and unlock badges.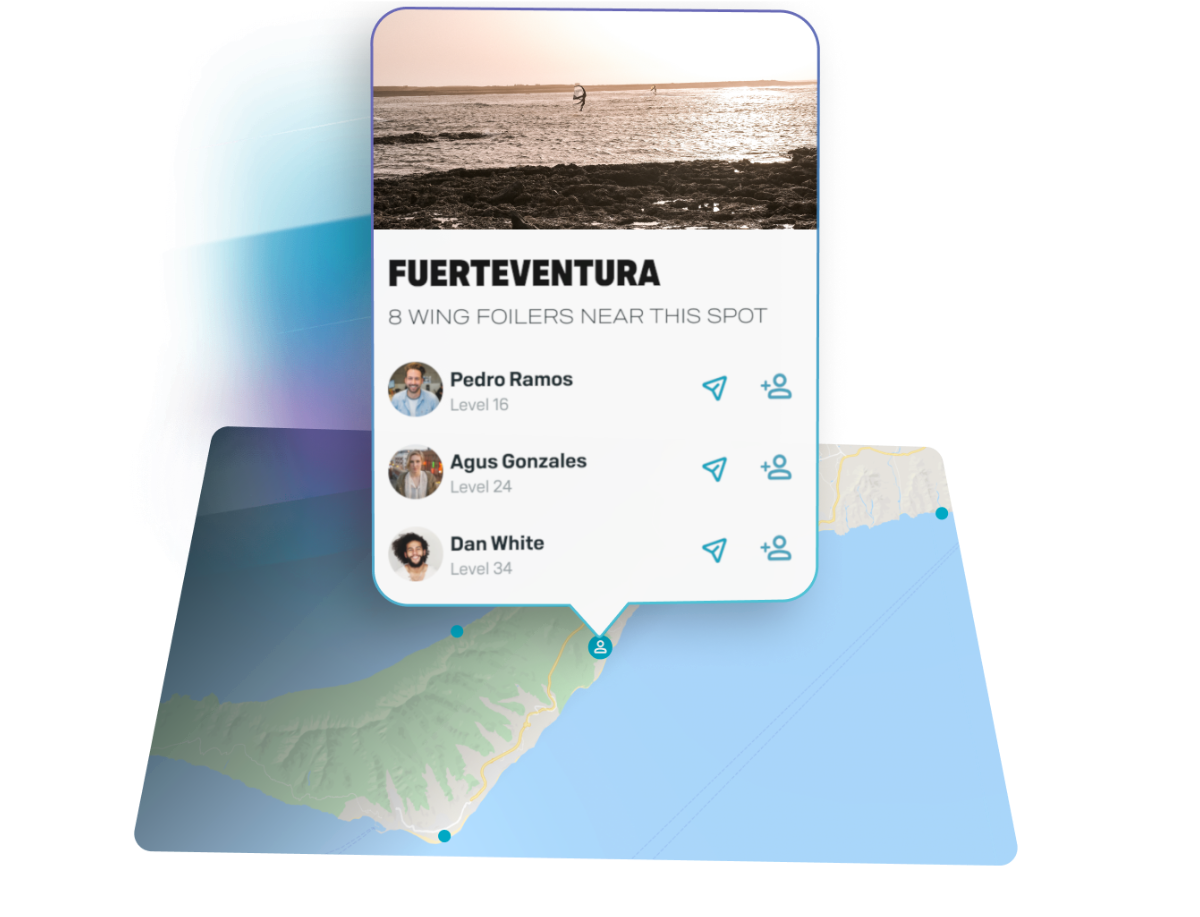 It's never been easier to connect with your community – you can search for spots, riders and new tricks all in one place. Direct message your friends and followers to share your progress, celebrate new tricks or meet up and ride together.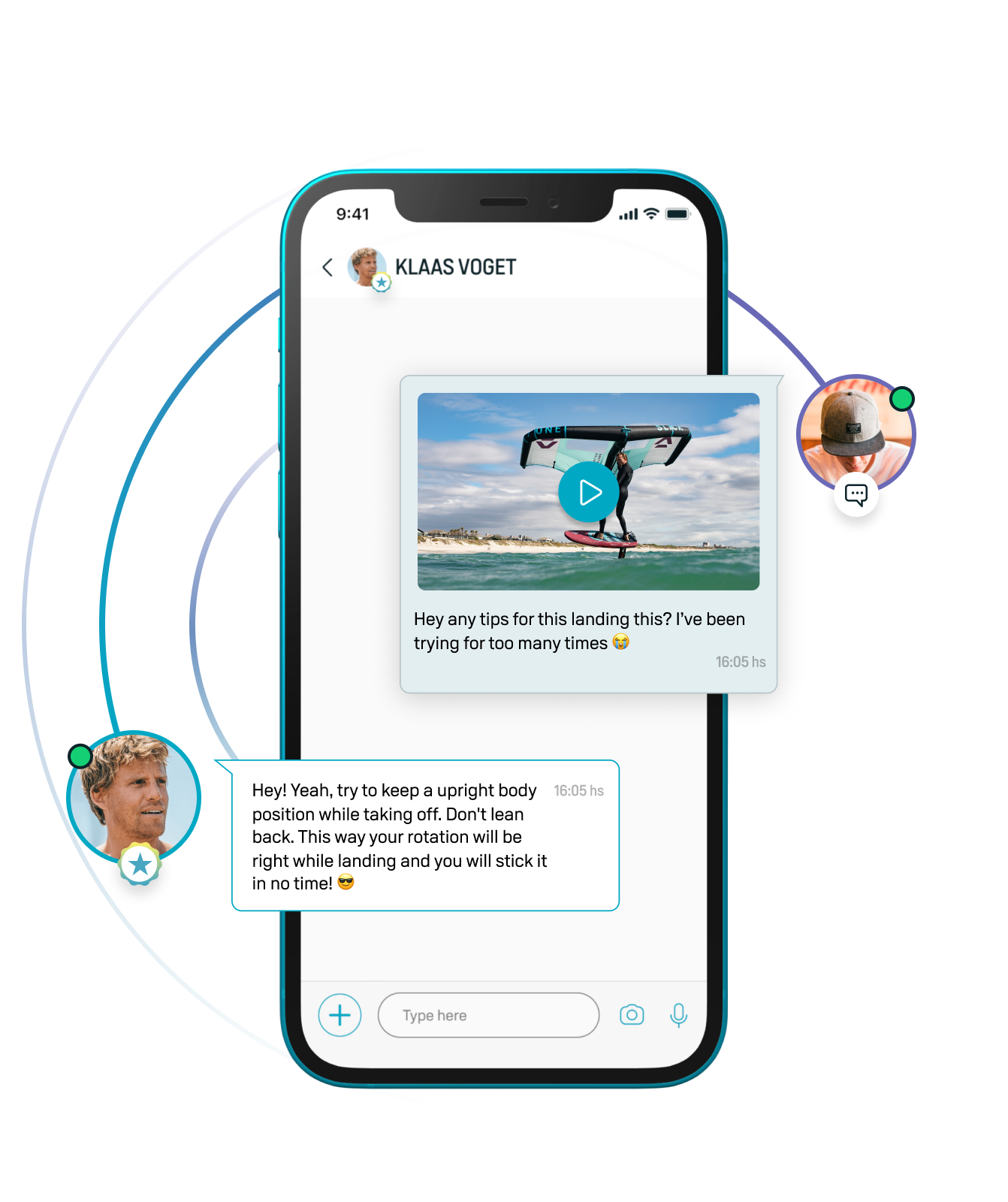 Connect with Duotone's Super Coaches. They'll bring you and their team even closer together. Get tips and learn from the best wing foilers in the world.
REDEFINE YOUR LIMITS TOGETHER!
iOS: https://apps.apple.com/app/duotone-wing-academy/id1580562890
Android: https://play.google.com/store/apps/details?id=com.boards_and_more.Ken